I teach online coaches how to build & sell online coaching programs that deliver world-class results.
I will show you how.
WATCH THE MASTERCLASS
I teach online coaches how to build & sell online coaching progra

ms that deliver world-class results.
I will show you how.
WATCH THE MASTERCLASS

Brain-Based Coaching™ Technique Guide
Facilitate faster breakthroughs for your coaching clients using these simple reframes of the 12 most common limiting beliefs
ACCIDENTAL ENTREPRENEUR OWNER TO 7-FIGURE BUSINESS OWNER…
I quit my bartending job in 2014, with an instinct and a goal to create a six-figures with an online program.
Most of the people in my life thought I was absolutely insane. In hindsight, they made some valid points… I had no concrete evidence I scale my business into a sustainable revenue-generating machine.
We're talkin' a small social media presence, no email list, no course ideas, and no clue what I was doing. BUT I felt in my belly that I would figure it the F out!
Click to read more about how Jen became known as a speaker & top brain-based Business Coach for online coaches, with a top podcast, Inner Boss, & a community of raving fans inside her signature program, Programs that Profit!
The Results Jen's Students Are Getting:
"I have made $250k dollars in sales in the last 7 months. I have had such massive success in my business that would have never ever happened if I didn't sign up for Programs that Profit. If it wasn't for Jen Casey, I wouldn't be standing here as a coach today."
"Working with Jen was a game-changer! Today, because of her guidance, I had a $5k course launch, started a podcast, co-authored an ebook journal, and have never felt more on FIRE."
"I got out of hustle + into alignment & my income more than tripled! I aligned with a new NWM, created a membership, & now am getting ready to launch my biggest program"
"Within 33 days I did over $7,000 dollars in sales! Now I have a [podcast production] team. I am working less and earning so much more. Nothing really fit everything together like Programs that Profit."
THE INNER BOSS PODCAST
The INNER BOSS Podcast is *the* show for online coaches who are ready to grow and scale profitable purpose-driven businesses! Host, Jen Casey, is known by many as the go-to Business & Master NLP coach for online coaches — aka the virtual mastermind partner you always wanted! This show goes deep into business strategy, NLP, & spiritual psychology to help you awaken your vision, take inspired action, & make money doing what you love, faster.
CHECK OUT THE LATEST BLOGS, PODCASTS, & VIDEOS FROM JEN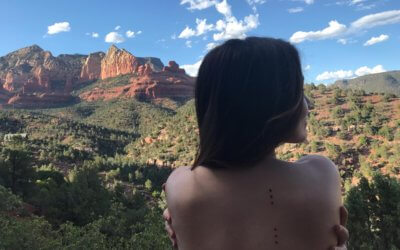 Today's episode is a DEEP DIVE into... What is kambo and how does it work?  So. KAMBO… WHAT IS IT & WHAT IS IT NOT? Kambo is a sacred indigenous medicine that comes secretion from the giant monkey frog — it has many other names — giant leaf frog, or waxy-monkey...
The go-to place for wellness, life & business coaches to connect, mastermind, & grow!